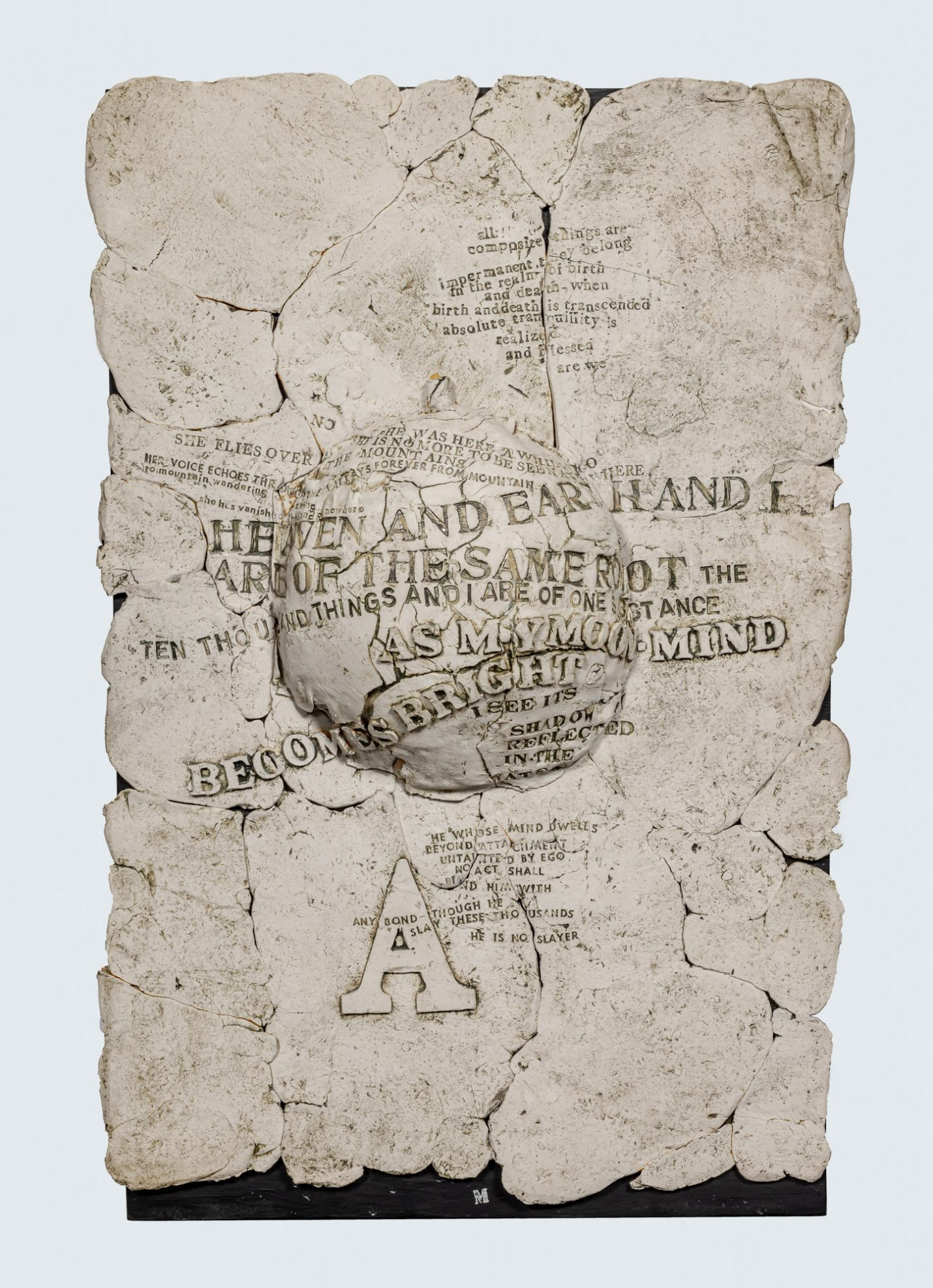 Margot Ariss
Zen Song,

1969
fired clay
Gift of the Western Art League, 1969
Response
Sculptor Margot Ariss took an axe
to the walls of her house,
created a large room
to host Saturday night artist salons
with her husband Herb—a painter.

Here, for a while, pulsed London arts.
Here Margot caught words floating in air
cast them in clay: sutras, cosmic truths,
the law of impermanence baked in dust
—the only real force against nothingness
is the moon-mind blasting
shadows in a kiln.

London sometimes forgets the lesson
until back from the other side
arrives Margot, her axe.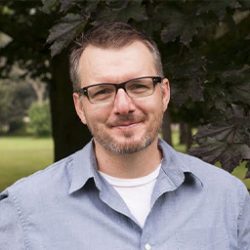 Tom Cull is a poet and activist. He teaches in the Department of English and Writing Studies at Western University. Tom served as London's Poet Laureate from 2016 to 2018, and has published several books, most recently bad animals. Since 2012, he has been Director of the Antler River Rally, a grassroots environmental group he co-founded with his partner Miriam Love, and their son, Emmett.