Response By
Julie Atchison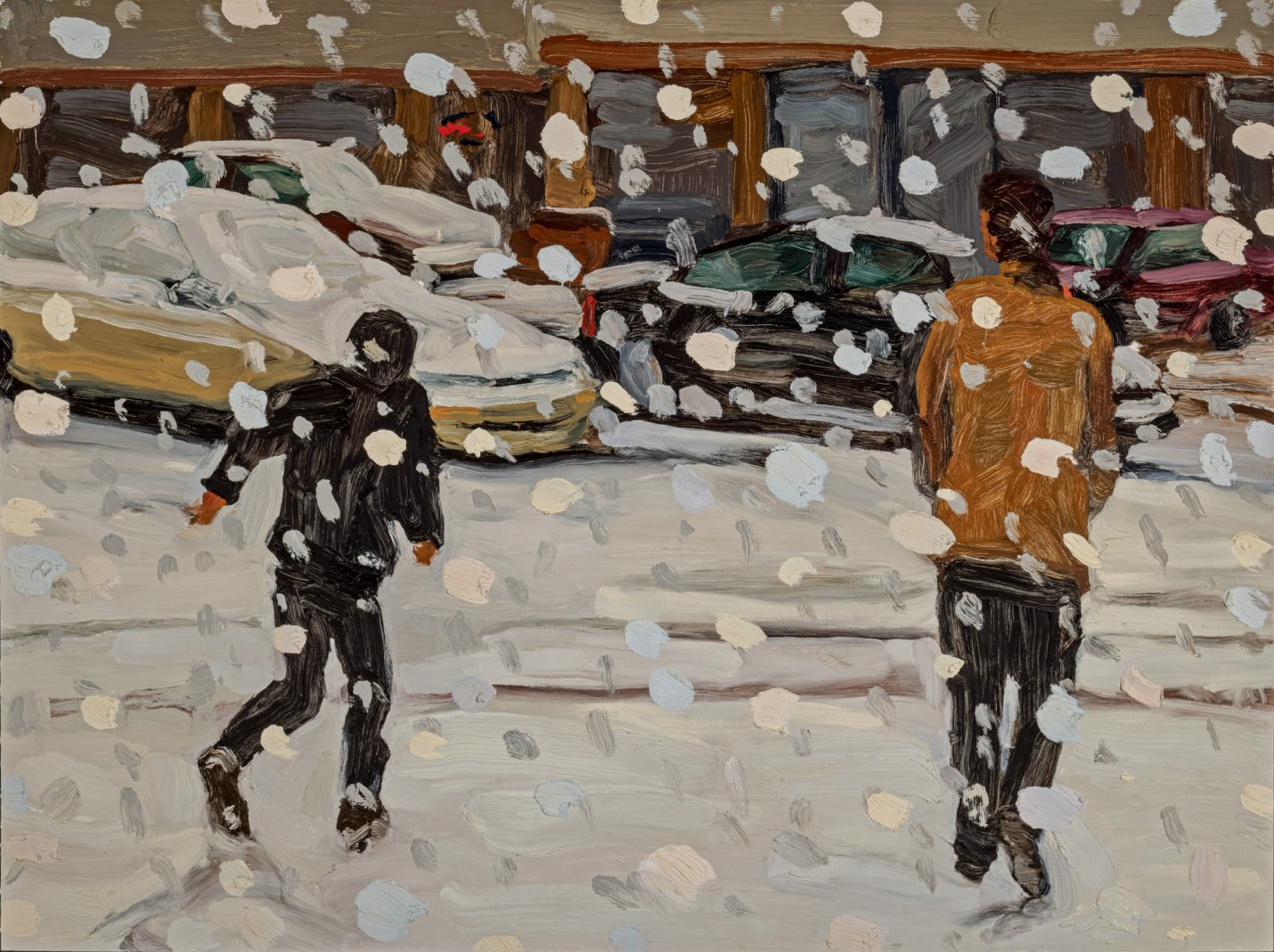 Ben Reeves
Snowfall (A&P Plaza Adelaide),

2006
oil on panel
Purchased with the assistance of the Canada Council Acquisition Assistance Program and matching funds from the Volunteer Committee, 2006
Response
Snowfall stirs many different emotions in me about the winter season. I often think of winter as fluffy snow covering the tree canopy, and its quiet beauty. This painting is a snapshot of everyday life.

The heavy brush strokes show the weight of the snow and often the weight of the winter season. The painting captures the daily struggle many face, both mentally and physically.

Whether you are travelling by foot or vehicle, each present challenges unique to the season.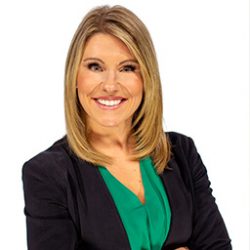 Julie Atchison is the meteorologist at CTV London, and has also covered news, entertainment, sports, and lifestyle segments throughout her career. A graduate of the Broadcast Journalism program at Fanshawe College, with additional certification in television news and meteorology, Julie is today a highly sought event MC, and a dedicated volunteer within the community.