Response By
Cleveland Brownlee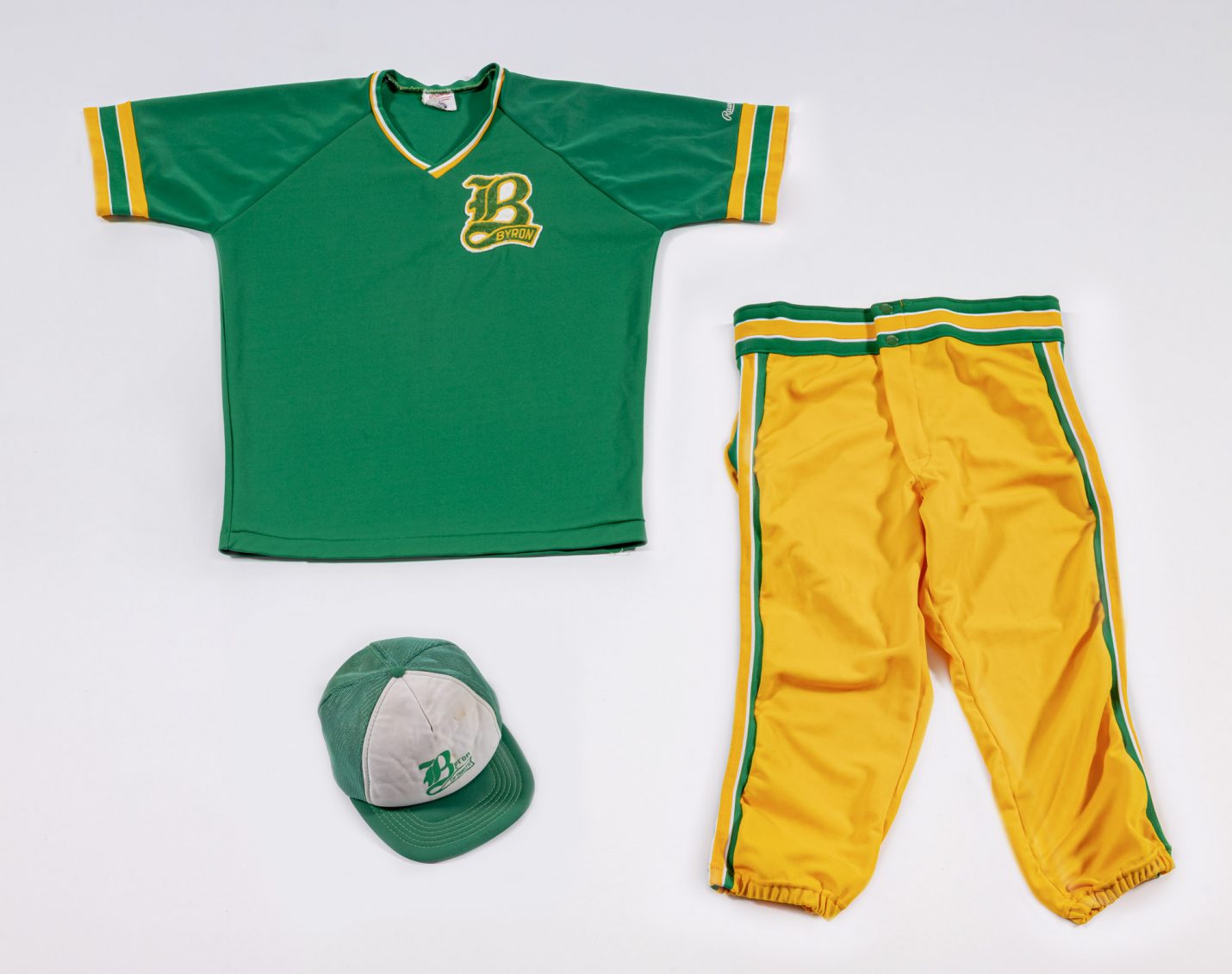 Milyn Hall's Baseball Uniform,

1983
fabric
Gift of Milyn Hall, 2006
This uniform was worn by Milyn Hall, a coach for the Byron Optimists, in 1983, the year the boys' team won the Ontario Baseball Association Provincial Championship.
Response
Game day, been waiting all week! Can't wait any longer. Grab my freshly washed pants. My Byron Baseball jersey, throw on my ball cap. It all fits just right to me. Adjust my hat so it keeps the sun off my game face. I'm ready now, coach. Family's all here. This is our summer, I can't wait. Been dreaming of this all my life, I'll make every play. 1983 will be our year. There go the Umps. Play Ball!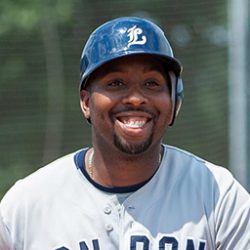 Cleveland Brownlee is an infielder for the London Majors baseball team. Cleveland is the Majors career home run record holder and has been honoured as one of the top 100 Intercounty Baseball League players of all time. He has worked extensively with youth leagues and programs in London. Originally from Atlanta, he arrived in 2010, and now lives in London with his family.