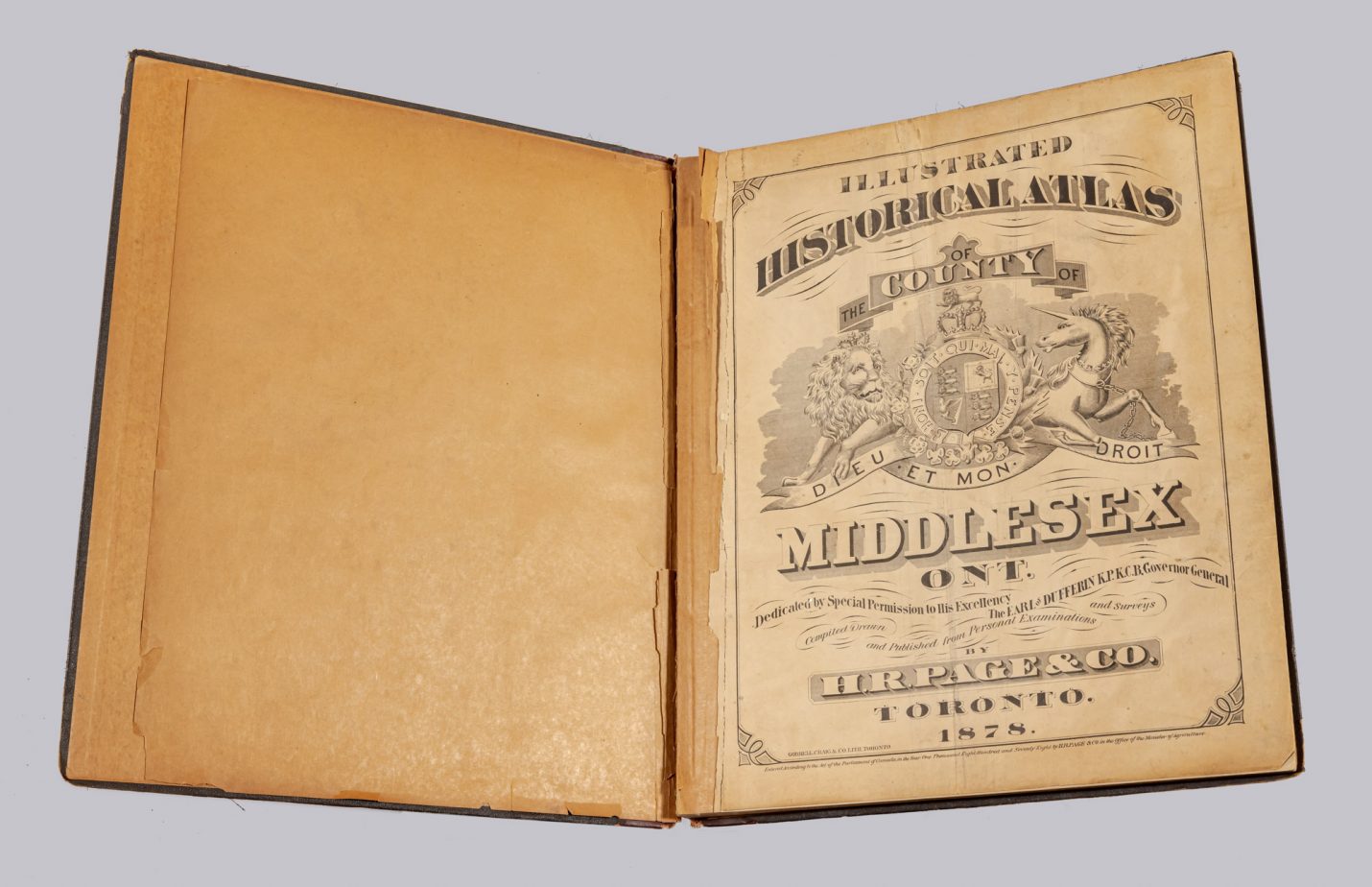 H.R. Page & Co.
Illustrated Historical Atlas of the County of Middlesex, Ontario,

1878
paper
Gift of Mr. John H. Moore, 1994
Response
During my summer job at Fanshawe Pioneer Village in 1982 I used a reprint of this atlas (publisher Ed Phelps) while drafting the site's masterplan.

FPV curator Janet Hunten and I searched the county in her VW beetle looking for the buildings marked on the maps–many of which still survived at that time.

I must also acknowledge donor Jake Moore (1915-1997) whose great-great grandfather's farm is in the book, and whose magnificent art collection is the reason this gallery exists.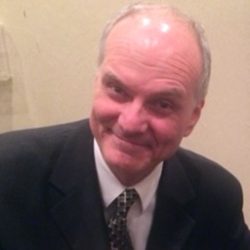 Mike Baker is Curator at the Elgin County Museum and Archives in St. Thomas. He has held curatorial posts at Fanshawe Pioneer Village and Museum London. Mike is the editor of Downtown London: Layers of Time (1999), and a former president of the London Branch of the Architectural Conservancy of Ontario and the Elgin Historical Society. He received the Heritage Advocacy Award at the London Heritage Awards in 2019.