Response By
Zion Bekele & Kerry Ssemugenyi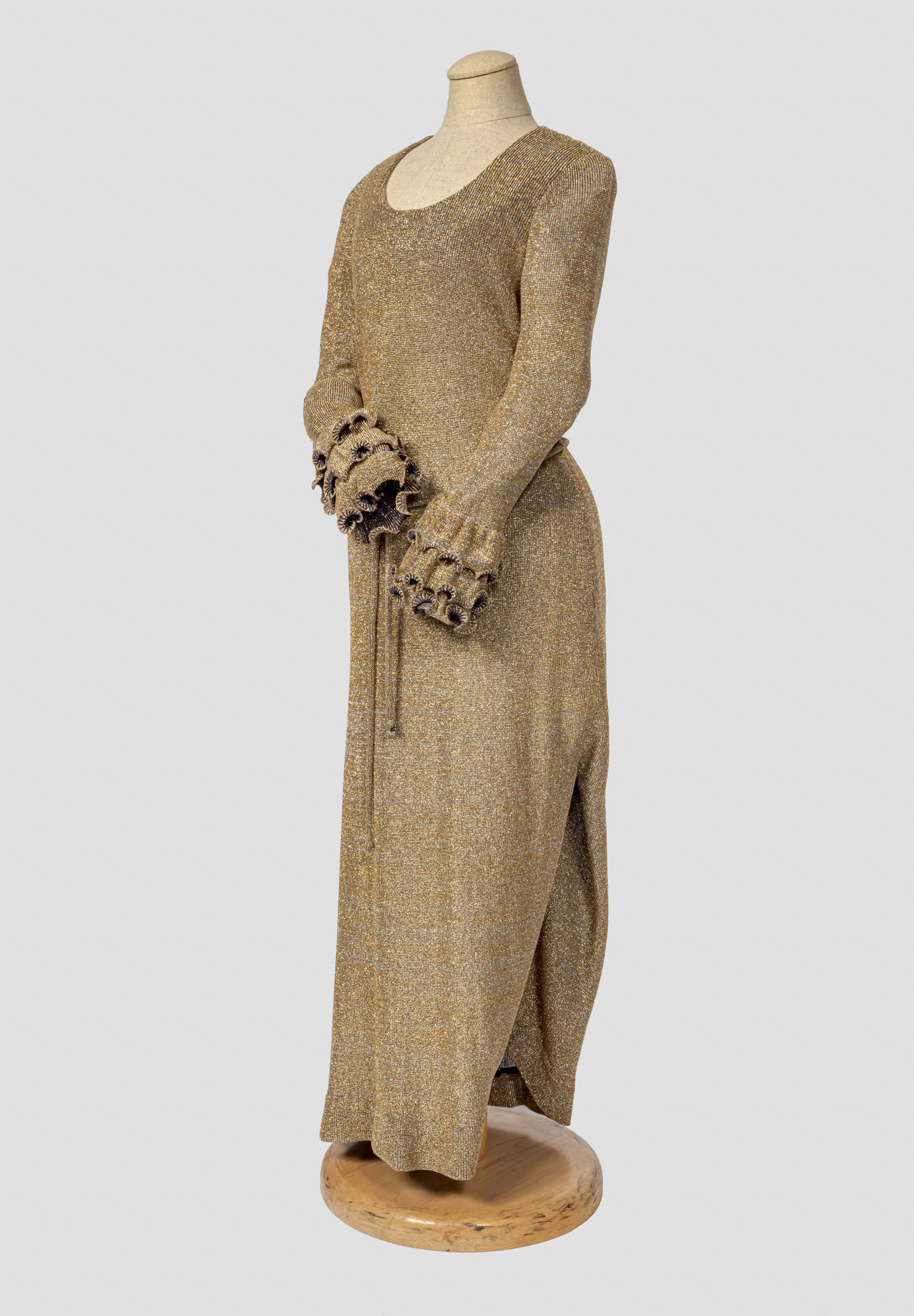 Mary Killoran Ltd.
Cocktail Dress,

1960s
lamé
Gift of Mrs. William E. Duffield, 1993
When London's Mary Killoran purchased Magda-Lang at 332 Central Avenue around 1962, she continued to operate that dress shop on the principles of the original Kitchener owners, Magda Snyder and Angela Lang.
Response
The heart of the city, the epicenter of culture has always been downtown, often thanks to scores of young people that find communities there. In the downtown streets, these stories animate–the ones that shift our ways of thinking forward, like Mary Killoran's dress shop. I wish we would continue finding magic in doing work we love. Magda's magic was her love of fashion and community, intertwined. May we always celebrate energy that uplifts and celebrates those with alternative narratives from our own.
Kerry Ssemugenyi and Zion Bekele are co-founders of and, respectively, the Editor-in-Chief and Managing Editor at See Collective, an online platform and community based in London, Ontario. See Collective embraces the spirit of this generation of creatives and entrepreneurs and highlights local tastemakers and creatives through immersive stories and visuals.