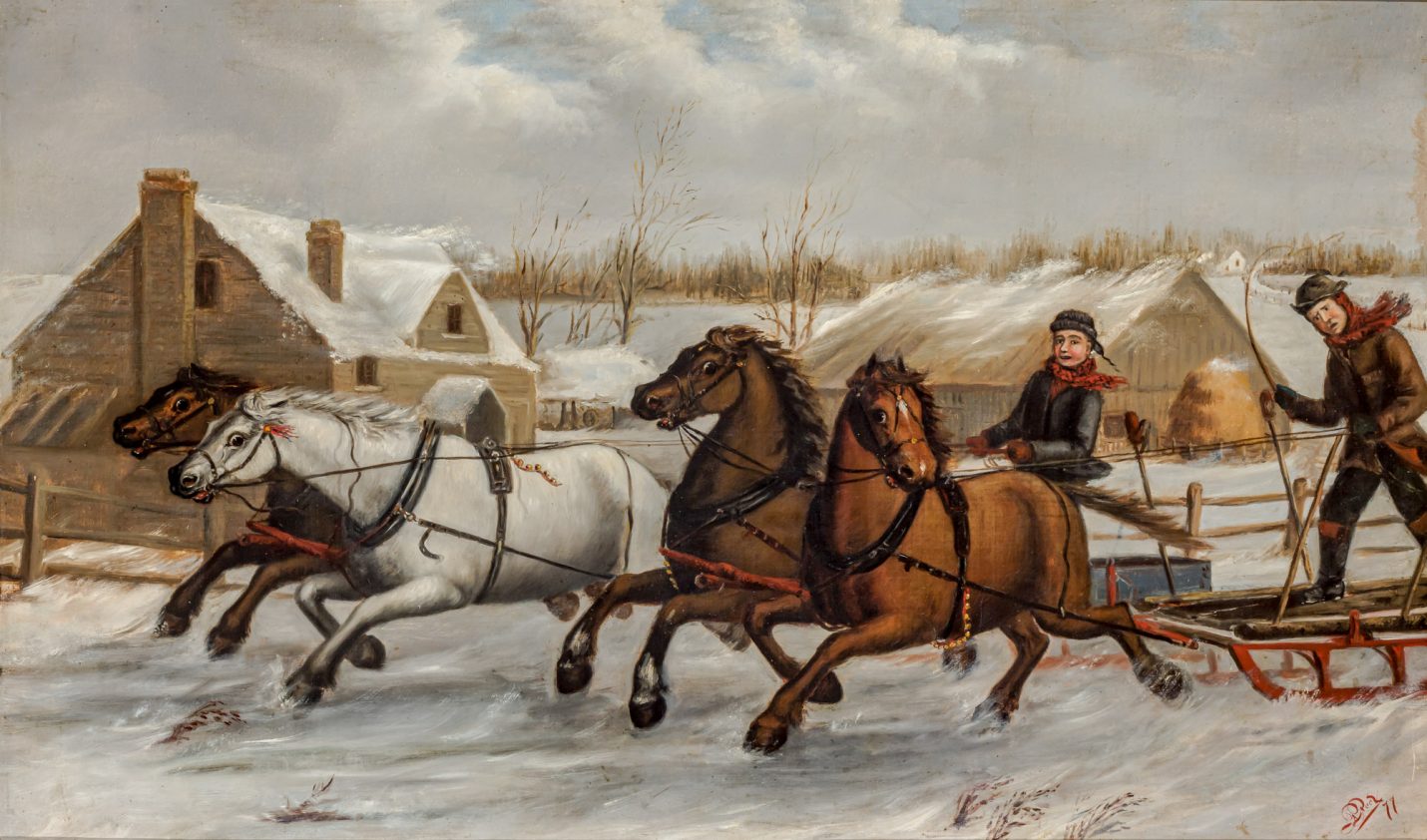 Paul Peel
A Canadian Winter Scene,

1877
oil on canvas
Gift of Mrs. Hugh Thomson, Stratford, Ontario, 1988
The London-born painter Paul Peel (1860-1892) was one of the first Canadian artists to receive international recognition.
Response
A wedding gift of Paul Peel prints was my first exposure to fine art. Peel taunts and teases your heart, reminds you of a simpler time when you lived in the moment, without a care, without bias or judgement, like being bathed by my mother in the kitchen sink while watching through a window as my older sisters skate on the ice rink my father built. A Canadian Winter Scene takes me to that place of warmth, tenderness and longing.
Joe Belanger is an award-winning journalist who has worked at daily newspapers across the province covering police, politics, news, and entertainment for nearly four decades. He holds a degree in political science from Western University. Joe began working at the London Free Press in 2000, and has covered the city's arts scene since 2011.